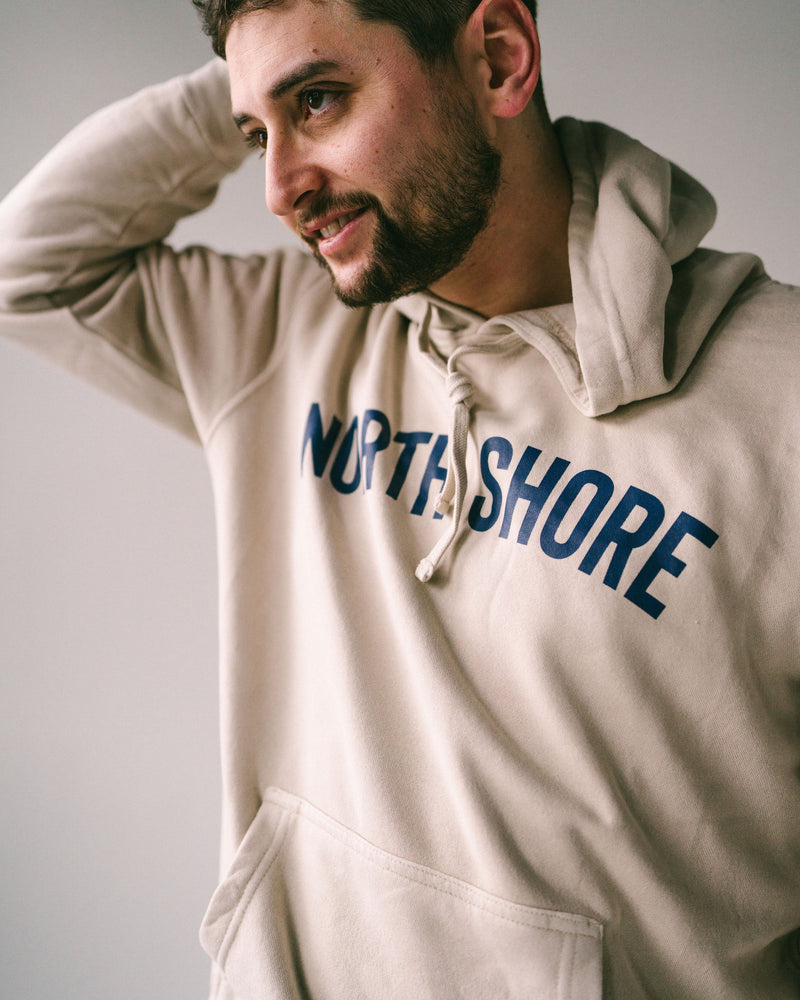 For locals, by locals
About our Sweatshirt Shack
Our merchandise was carefully selected over the course of several months in order to bring you what we feel is the highest quality sweatshirt around.
We want our sweatshirts to be your next favorite to enjoy for years to come.
All of our merchandise is finished in Wilmington and Danvers Massachusetts.
All printing is done locally and all of our sewing is done by hand.
We also offer hand distressing on our sweats and hats to offer that extra "lived-in" feel.
Our distressed merch is inspired by both long days on the beach and the hard working locals that bring us the coastal charm and (amazing seafood!) all year round.
All of the distressing is done by hand. Sadie works hard to create a naturally weathered look so that your piece will look and feel as though you've had it forever.
If you decide to purchase a sweatshirt without distressing, you can be rest assured that your sweatshirt was still printed by hand and packaged with intention.
Determined to make my Aeropostale look like Abercrombie, Sadie spend hours as a teen ripping up, bleach splattering and tie-dying her clothes. Intuition and practice helped helped her figure out which fabrics tolerated the distressing best and which ones achieved the desired look.
"I use several different tools depending on the fabric that I am working with, the level of distressing I'm looking to achieve, and the section of the garment that I am working on. "
Our sweatshirts are priced a little bit higher than what you may typically see out there but here's a little bit about why.
Our pricing and turnaround times reflect the collaborative time and effort that goes into every order. Choosing to use locals for virtually every aspect of our business is one that we did not make lightly. We believe that this is what makes our community strong.